WNSC Hong Kong Bulletin 2017 Issue 4
Background
Abstract
Local study reveals – Are Hong Kong preschool children eating well?
Gut-brain axis from the infant gut microbiome to cognitive outcomes
National Influenza Vaccination Week 2017 – Have you got vaccinated?
Vitamin D – A missing link to reproductive outcomes?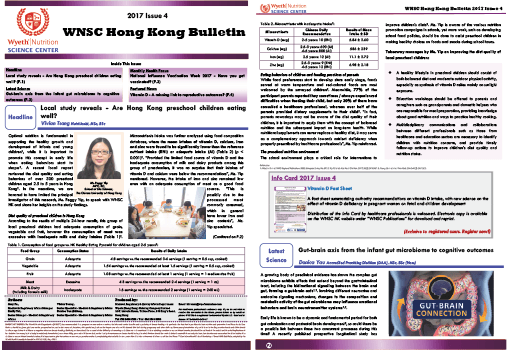 WYE-EM-254-NOV-17
This content is for registered users only.
Registration is free and reserved for healthcare professionals.
Sign in with Social
Or sign in with E-mail
Sign in with Social
Or sign in with E-mail